Jim Komoszewski
President & CEO
Jim Komoszewski, President and CEO of AdvisorNet Financial. Most recently, Jim served as President and Chief Executive Officer at Investment Centers of America, Inc. (ICA). He has 25 years of experience in the financial services industry, including several pivotal senior roles in recruiting and practice management, developing effective strategies and programs to help support and grow advisors' businesses. Prior to heading recruiting and practice management for National Planning Holdings (NPH), he was SVP of practice management and a regional manager at ICA focusing on the key areas of relationship management, retention and recruiting. He also established the first-ever practice management programs for NPC and ICA. Before that, he served as the First Vice President and Director of Practice Management at NPC and spent five years as a Regional Vice President for Jackson, where he was a top wholesaler and two-time recipient of the Leadership Award. He earned a bachelor's degree from the University of Northwestern and holds insurance licenses in several states, as well as FINRA Series 7, 24, 63 and 66 registrations. Jim and his wife Christen, live in Buffalo, MN. Jim enjoys spending time on their acreage with his wife and kids, hosting friends and family, playing the guitar and songwriting. Jim Komoszewski is a Registered Representative.
Jennifer Haas
Chief Operating Officer
With over 20 years in financial services, Jennifer brings a wealth of knowledge and a spirit of hard work. Jennifer focuses on firm-wide management of client service and operations, tax and investment management. In addition, she manages the IT and Human Resources departments at AdvisorNet Financial where she sits on the executive team. Jennifer graduated from Gustavus Adolphus College and holds her Series 6, 7, 63 and 65. Jennifer and her family live in Rockford and enjoys her spending time with her husband and two children and their family dog. Jennifer Haas is a Registered Representative.
Daniel J. May, CFP®, CRC®
Chairman of the Board
Daniel J. May entered the financial services industry immediately after graduating from Mankato State University, where he majored in finance, marketing and management. Daniel joined AdvisorNet Financial in 1984 after spending over five years at a large nationally known financial services company. He entered management in 1985 and became a partner in 1997. Daniel holds the professional designation of Certified Financial Planner ®(CFP). He holds securities registrations including Series 6, 7, 22, 24, 62 and 63. He also is licensed in life accident and health insurance. He has served a number of professional organizations as a member and leader, including moderator for the Life Underwriting Training Council (LUTC) Business Insurance Course, Million Dollar Round Table (MDRT), National Association of Insurance and Financial Advisors (NAIFA), and GAMA International. He is also a member of the Financial Professionals Association (FPA). Daniel has also served on the board of various organizations and presently sits on the board of AdvisorNet Financial. He is a General Agent with several top insurance companies and is a Regional Director for Cetera Advisor Networks LLC. He is a past member of the FINRA District 4 Committee (formerly known as the NASD). Daniel has been very active in his community. In the past he has served as President and on the Board of the Fellowship of Christian Athletes (FCA) and has also volunteered time at his church. Throughout the years Daniel has also coached youth hockey, football, and baseball. Daniel and his wife Kris have six children and seven grandchildren and live in Dellwood, Minnesota. Daniel J. May is a Wealth Management Advisor.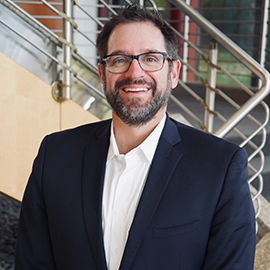 Erik Miller
Senior Vice President, Insurance & Benefits
Erik has spent his entire career in the insurance and financial planning space. As the SVP of Insurance & Benefits, he is responsible for leading AdvisorNet's overall insurance and risk protection offerings, including Life Insurance, Annuity, Disability Insurance, Long Term Care, Individual and Group Health Insurance and Medicare, as well as leading our Financial Planning division, Planning Partners. Erik is a lifelong Minnesota resident, a graduate of Carleton College and holds his series 6 and 63 registrations. When he's not in the office, he is usually spending time with his wife, Mary, and his 3 kids (Hannah, Tyson, and Ryanne) probably inside a hockey rink. Erik Miller is a Registered Representative.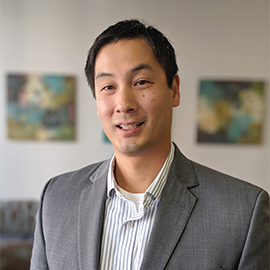 Evan Chang
SENIOR VICE PRESIDENT, ADVISORNET WEALTH PARTNERS
Evan has been in the industry for almost 19 years. He spent the prior 17 years at RBC in the compliance department in various roles, most recently leading a team of compliance officers that supported the firm's fiduciary offerings, notably the advisory and retirement platforms. As a reliable compliance and regulatory guide, Evan brings a rich background in developing, implementing, and maintaining important policies that will strengthen AdvisorNet Wealth Management's level of support. Evan graduated from Iowa State University and has his series 7, 24, 66, 9, 10, and 55 registrations.
In his free time, Evan enjoys spending time with his family and enjoying all of the activities that the Twin Cities has to offer, such as going to the various zoos, parks, and museums. He currently resides in Eden Prairie with his wife and two kids, Brady and Maya. Evan is a lifelong (and tormented) Minnesota sports fan and enjoys being active himself with golf, hockey, softball, and recently, curling!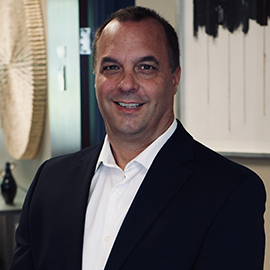 Per Berger
Senior Vice President, Marketing and Strategic Initiatives
Per Berger has 30 years of experience in the financial advice space, primarily leading firm branding and marketing initiatives for U.S. Bank, Cetera, and National Planning Holdings (NPH), and guiding advisors on how to promote and market their firms. As Senior Vice President for Marketing and Strategic Initiatives at AdvisorNet, Per leads the in-house marketing team and delivers strategic marketing and executional support for our advisors. In his free time, Per enjoys snowboarding, homebrewing beer, and traveling with his wife and four children. He has his Series 7 and 24 registrations.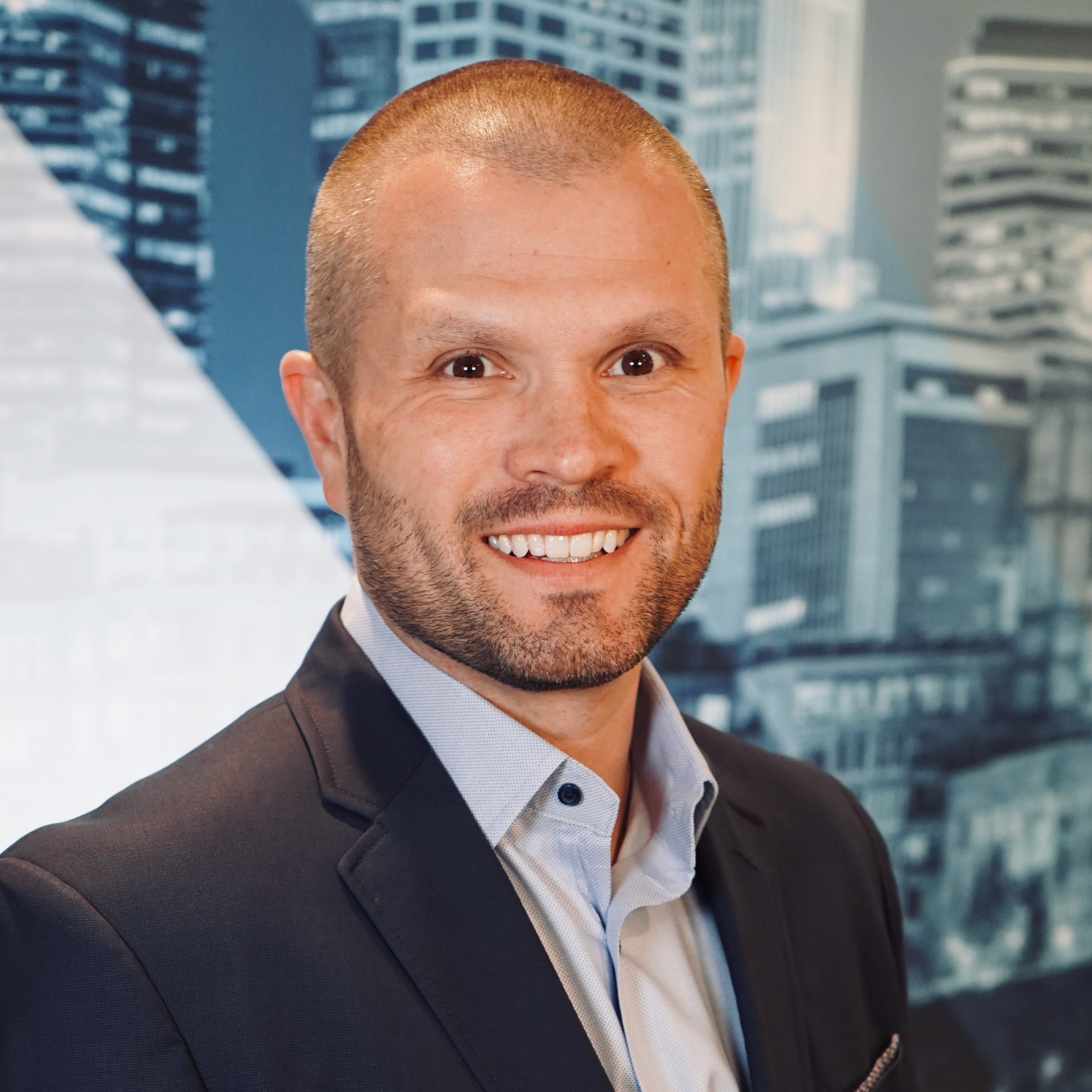 Mike Townsend
SENIOR VICE PRESIDENT, BUSINESS DEVELOPMENT
As Senior Vice President of Business Development, Mike is responsible for leading AdvisorNet's recruiting efforts across the organization.  In addition, Mike is also charged with implementing and managing the Strategic Partnership Program with our distribution partners.   Mike graduated from the University of St. Thomas in 2006 with a double major in Finance and Marketing.  Mike brings with him a wealth of experience in the industry as a producer, external wholesaler, and manager.  Prior to joining AdvisorNet, Mike spent close to 10 years with Allianz Life Insurance Company as a Regional Vice President with Questar Capital and as a wholesaler on the Allianz Life's annuity side.  Mike is Series 7 and 66 registered. Mike is a lifelong Minnesota resident, and currently resides in Downtown Minneapolis.  He enjoys spending time with family and friends, attending his favorite Minnesota teams' sporting events, playing in his men's hockey league, and remaining active in the community.  During the warmer months, you can most likely find him spending his free time on the golf course. Mike Townsend is a Registered Representative.